SHEPHERD PREMIER Senior Living 
Another big THANK YOU to Shepherd Premier's Steve and Theresa Maskrey for treating many of our seniors to Harvard Radio Station's chicken dinner fundraiser at Joe and Tammy's!  Our group was well-served by one of the "Two Bald Guys and a Microphone" (Tim or Deek) who's program airs every Monday morning on 101.3 FM 6am-9am.  Tune in to this positive, encouraging, informative and humorous way to start your week!
 SHIP (Senior Health Insurance Program)
The Senior Health Insurance Program continues with appointments every Monday.You can schedule for 3:00, 4:00 or 5:00pm.  Please bring your Medicare card, any other supplement (GAP) card, recent notices from your insurance or Medicare, list and doses of medication if you would like to discuss or change your Part D coverage.  Call the Senior Center at 815-943-2740 to schedule your appointment with our Counselor, Sharon Smith.
Harvest Bingo Fest Fundraiser was a "Thumbs Up"!  We raised a total of $335.00!  Geri Neff was the grand prize raffle winner!  Cindy won the Veterans Day basket!  Big thank you to Ruth Rowe, Barb Youhn, Dorothy Berry and Steve Maskrey for their contributions to our prizes and fun!
Nutritionist Laura Smith and Success Story Tara Neilsen.  Thank you for the healthy product samples and wonderful information on health and wellness!  We look forward to seeing them again.
Yoga Class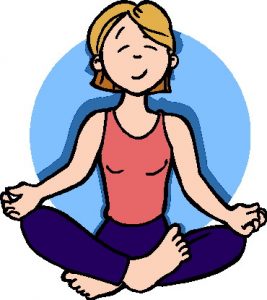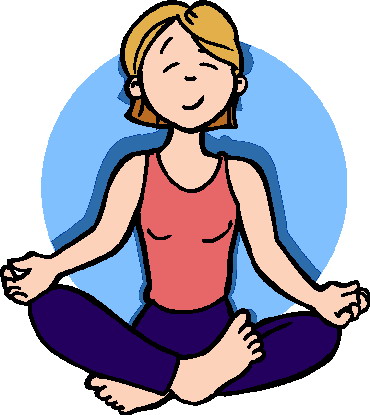 Every Monday from 2:00-2:45 Dorothy Robin spoils us with a healthy snack and leads us in a healing, strengthening, make-your-joints-and-muscles-happy round of yoga!  Come and join us!
MEMBERSHIP
It's that time of year when many of our yearly membership fees are due.  Check with the office to see if you have a current membership and continue to support the Harvard Community Seniors!
$10.00 for Yearly Membership
$100.00 for Lifetime Membership
Make and Take
Laura Zaraza of Stampin up is here one Monday of every month (check your calendar) to lead us in making beautiful hand-made cards.  Anyone can do it!  It takes about an hour. We have excellent conversations while creating one-of-a-kind greeting cards.  Please join us.
SLEDDING & SNOW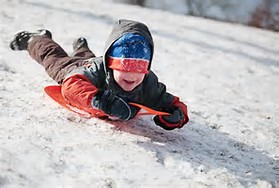 Watch for our first good snow storm and the sledding to begin out back!  Please remember to wait until the plows have had a chance to make our roads and parking lot safe. Then the Senior Center will open for families to warm up.  Hot chocolate, coffee, tea and cookies will be available for purchase. If you would like to join in and help serve, please look for the volunteer sign-up and we will call you.  Time frame?  "When The Weather Outside Is Frightful"!
PIN – People In Need Forum
This year's PIN event will be Saturday, January 27, 2018 from 8:30am-12:30pm at the McHenry County College.  Admission is FREE!  Registration and Continental Breakfast is 8:00am.  This is a wonderful event to gather information from a wide variety of organizations and services in McHenry County.  Register at www.mchenry.edu/peopleinneed.  For a list of participants check our flyer on the bulletin board.
Corporate Sponsors
Founding Sponsor — The City of Harvard
Diamond  Sponsor –Mercy Harvard Hospital,  American Family Insurance
Platinum
*First Presbyterian Church of Harvard
* Harvard Ranch for Seniors
Gold
*Grant Resource$, LLC
*First National Bank
*Harvard Chevrolet-Buick-GMC
Silver
Shepherd Premier
*The State Bank Group
*Saunders & McFarlin Funeral Home
Community Giving Leaders –
Full Circle Foundation
Covenant Transtions
KA Fund – Bank of America
Board of Directors
Penny Goad, President
Tina Magnetta, Vice President
Nancy Berkholtz, Secretary
Mike Clingingsmith
Kathy Schack
Senior Advisory Council
Bob Reed
Barb Rowe – Chair
Barb Cheek – Recording Secretary
Peggy York
Kathleen Felice as Co-Chairperson
Kathleen Robson
Dorothy Berry
Barb Youhn
Harvard Community Senior Center
6817 Harvard Hills Road, Harvard, IL 60033
Phone: 815.943.2740
Website:
www.harvardseniorcenter.org
E-mail:
Sharon.Smith@harvardseniorcenter.org    Sharon Smith, Grant Manager
Glenda.stewart@harvardseniorcenter.org  Glenda Steward, Site Manager
Amanda.aleman@harvardseniorcenter.org   Amanda Aleman, Program Assistant