Congratulations to all the hardy, healthy Harvard, IL seniors for making it through another winter!  You all deserve a winning trophy for maintaining your balance and exercising your focus, strength and stamina this winter!  Our attendance records remain solid and safety was impeccable!
Blarney Bowling Bash!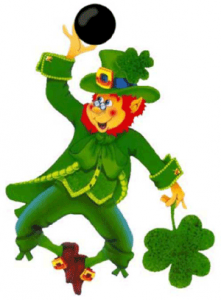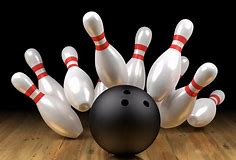 It's time again for our 3rd Annual St. Patrick's Bowling Fundraiser!  Please join us at J's Lanes on Sunday, March 18th from 11:30-1:30!  Basket raffles and the 50/50 "Split the Pot O' Gold" drawing will be part of the fun again this year.  Bowling and raffle tickets are already available at the Senior Center. Round up your family and friends!
PEARLS (Program to Encourage Active Rewarding LiveS)
PEARLS is a new treatment program that delivers care and provides resources to community based clients with depression.
PEARLS is an evidenced based, brief, time limited, and participant driven program that teaches depression management techniques to older adults (over age 60) or any age individual with epilepsy that has depression.
PEARLS is community based and allows individuals to meet with a PEARLS Counselor in their own home or other comfort setting.  PEARLS sessions are conducted by a trained social worker, the PEARLS Counselor and there are generally 8 sessions over 5 months.
Medical and Psychiatric Involvement
Each PEARLS participant is reviewed regularly by a team of licensed social workers, a clinical supervisor, and, in some cases, a psychiatrist if antidepressant medication is prescribed.  The team will work with the participant's primary care physician or other health care provider to reduce depression. The PEARLS Program in McHenry County is managed by the Harvard Community Senior Center and anyone can refer an Older Adult or individual with Epilepsy to the PEARLS program.   If you are concerned that someone you know may be depressed, or for more information, call us at 815.701.6605.  A trained social worker will respond and set up an initial assessment.
YOGA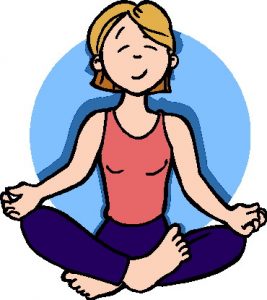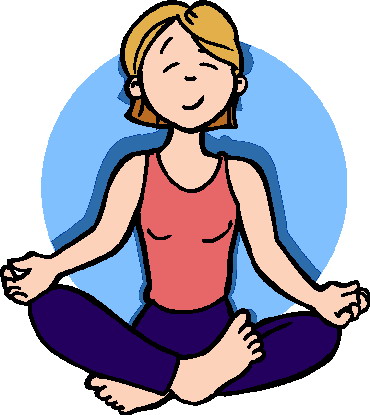 Our Yoga class is glowing and growing!   Yoga helps to release the stressors that can build-up  and brings peace and balance to mind, body and spirit! Dorothy Robin leads the group every Monday from 2-2:45 pm in a wonderful round of strengthening, joint health, and flexibility.  One class with Dorothy will leave you wanting more! Thanks to an anonymous donor and the Full Circle Foundation, the class fees are only $2.00 for members and $3.00 for non members. As always, Senior Center Lifetime Members are welcome to participate at no charge.   
Walk With Ease
Our walking program continues every Monday and Thursday at 8:30am at the Harvard Walmart.
 SHIP (Senior Health Insurance Program)
The Senior Health Insurance Program continues with appointments every Monday.You can schedule for 3:00, 4:00 or 5:00pm.  Please bring your Medicare card, any other supplement (GAP) card, recent notices from your insurance or Medicare, list and doses of medication if you would like to discuss or change your Part D coverage.  Call the Senior Center at 815-943-2740 to schedule your appointment with our Counselor, Sharon Smith.
Make and Take
Please note that Laura Zaraza will be here on Wednesday, March 14th at 12:30 this month!  Join the group as Laura leads us through creative card-making that anyone can master!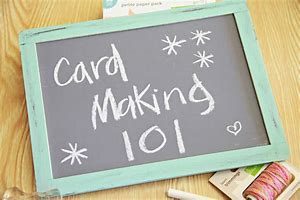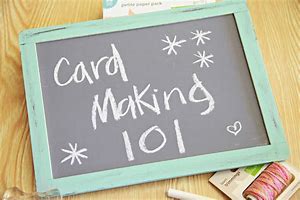 Amazon SMILES New Promo beginning on March 12th!
We are excited to tell you about a new AmazonSmile promotion that will launch soon. Amazon is tripling the donation amount to 1.5% when customers make their first eligible smile.amazon.com purchase from March 12 – 31. This is a great opportunity to increase Harvard Community Senior Center's AmazonSmile donations when our supporters shop at smile.amazon.com.
3x your impact! From March 12-31, Amazon is tripling the donation rate on your first smile.amazon.com purchase! Go to smile.amazon.com/ch/46-0683783 and Amazon donates to Harvard Community Senior Center.
LOOKING AHEAD
Diabetes Self Management Education Program
25% of all seniors have diabetes and nearly 50% have pre-diabetes.  The Harvard Community Senior Center is partnering with the McHenry County Department of Public Health to provide diabetes education and management workshops in 2018 to reduce the diabetes rate across our county, especially for Older Adults.  
Anyone who has diabetes or prediabetes, or anyone who cares for someone with diabetes, is welcome to join a free, 6 week workshop, held weekly at the Senior Center from Friday, April 13th to Friday, May 18th from 10 – 11:30 a.m.  Each session will be followed by a light lunch, provided through a grant from the Full Circle Foundation. Register today at www.mcdh.info or by calling Carol Waggoner, R.N. at 815-334-4580.
AARP Drivers Safety Course on Wednesday, May 2nd and Thursday, May 3rd from 12-4. $15.00 for members and $20.00 for non-members.  Check with your insurance carrier to see if the course will help qualify you for discounts!
Gratitude!
We would like to thank our Board of Directors and lead administration for their contributions of time and treasure!  
A giant thank you goes out to Chris Zalewski for her years of quiet, tireless service for the Salvation Army Golden Diners Club and all the wonderful treats she brought in for the seniors throughout the years.  We will miss you Chris!
Wish List
Thank you to all our seniors for their weekly efforts and contributions in supporting our Center.  Plates, napkins, cups, plastic wear, food items that we can stretch to last such as trial mixes, popcorn, package cookies, water, and any other drink items you are willing to donate are greatly appreciated.  
We are doing great with our supplies!  Keep our table in mind when you are grocery shopping! Plates, napkins, cups, plastic wear, food items that we can stretch to last such as trial mixes, popcorn, package cookies, water, and any other drink items you are willing to donate are greatly appreciated.
Senior Volunteers & Contributors:
Barb Cheek, Barb Youhn, Beverly Stuyvesant, Bob Bandovich, Bob Reed, Britney Love, Chris Zalewski, Clara Shotliff, Dan Wirtz,  Daniel Serdar, Deb Marlow, Dorothy Berry, Geri Neff,  Glenda Stewart, Kathleen Felice, Marilyn Creps,  Mary Lou Collier, Peg Bankson, Peg York, Rose Berglund, Ruth Greenlee,  Ruth Rowe and Verda Blaizer.
Corporate Sponsors
Founding Sponsor — The City of Harvard
Diamond  Sponsor –Mercy Harvard Hospital,  American Family Insurance
Platinum
*First Presbyterian Church of Harvard
* Harvard Ranch for Seniors
Gold
*Grant Resource$, LLC
*First National Bank
Silver
Shepherd Premier
*The State Bank Group
Community Giving Leaders –
Full Circle Foundation
Covenant Transtions
KA Fund – Bank of America
Board of Directors
Penny Goad, President
Tina Magnetta, Vice President
Nancy Berkholtz, Secretary
Mike Clingingsmith
Kathy Schack
Senior Advisory Council
Bob Reed
Barb Rowe – Chair
Barb Cheek – Recording Secretary
Peggy York
Kathleen Felice as Co-Chairperson
Kathleen Robson
Dorothy Berry
Barb Youhn
PEARLS Counselor – Megan Williams
PEARLS Case Manager – Jane Montgomery
Harvard Community Senior Center
6817 Harvard Hills Road, Harvard, IL 60033
Phone: 815.943.2740
Website:
www.harvardseniorcenter.org
E-mail:
Sharon.Smith@harvardseniorcenter.org    Sharon Smith, Grant Manager
Glenda.stewart@harvardseniorcenter.org  Glenda Steward, Site Manager