HALLOWEEN FUN – Come join us on Sunday October 29th at 2:00pm!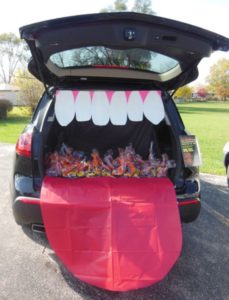 Harvard Chevy-Buick-GMC will be hosting their annual Halloween party.  The Senior Center will be participating in the Trunk-or-Treat contest by decorating the trunk of someone's car (any volunteers)?  The decorating takes place on the spot and there will be 1st, 2nd and 3rd place prizes!  New this year will be a Pet Costume Contest.  All the proceeds for paid activities will be donated back to local charities.
COSTUME DAY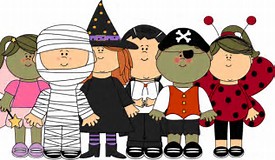 Keep the fun going – come by the Senior Center on Monday, October 30th IN COSTUME and get your bag of candy and find out the winners of the SAC October Drawings!
BEFORE THEY FLY AWAY!
It's getting to be that time of year when some of our favorite seniors go south.  So before they do…a colossal THANK YOU for your stable participation and generous donations to our Senior Center.  While we shovel our way through the long winter months, go sledding on our big hill out back, sip our hot chocolate and cozy up under our downy blankets, we will think of you poolside sipping cool beverages and, as always, we will look forward to seeing you again in the Spring!  Godspeed!  P.S. Don't forget to send a postcard!
AARP SAFE DRIVERS COURSE!
Learn:
No tests to pass just sign up and upon completion you could receive a multi-year discount on your car insurance.  If your insurance company does not participate, contact the Illinois Secretary of State to discuss your options.
Senior Advisory Council LUNCH
$5.00 "SAC" Lunch – Noon on Thursdays in October.  Look for sign-up sheets!
LET'S KEEP WALKING!
Next Walk With Ease session begins on Monday, October 9th.  Meet at the Senior Center each Monday at 8:30am for a brisk autumn walk and then on Thursday meet at the Library at 8:30 for a walk to the hospital for an information session.
MEMBERSHIP DRIVE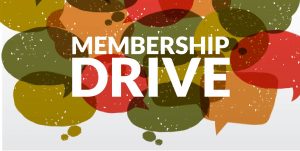 In September we held a $100.00 drawing to increase membership. Yearly members received one ticket per daily visit (Monday, Wednesday or Thursday) and Lifetime members got 2 tickets to place in the jar for the drawing. Winner will be announced on Monday, October 2nd and need not be present to win.    Membership is:
$10.00 for a Year Membership
$100 for Lifetime Membership
We will have another membership incentive drive through the month of October.  Prizes are yet to be determined (rumor is gift certificates!) and the winners will be drawn on "COSTUME DAY" Monday, October 30th!
Make and Take
Laura Zaraza of Stampin up is here one Monday of every month (check your calendar) to lead us in making beautiful hand-made cards.  Anyone can do it!  It takes about an hour. We have excellent conversations while creating one-of-a-kind greeting cards.  Please join us.
LOOKING AHEAD
Fall Bingo Festival!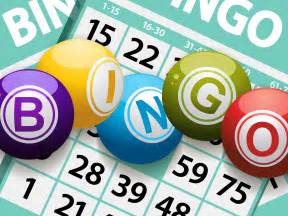 The date has been set for Saturday, November 11th at 1:00pm.  We decided to do it early so we don't have to drive home in the dark!  Watch for the sign-up sheet for food donations.  It wasn't a problem in the Spring, but we will be limited again to 50 people.  We will have a flyer out soon with all the details. See you there!
VISION of VETERANS – Still searching for Pictures of our area Vets!  Bring them to the senior center between now and November 11th and then join us the following Monday, November 13th at 10:30am to reminisce.  We want to hear your thoughts on past and current events!
Annual Membership Luncheon in November – Look for your invitation!
SLEDDING & SNOW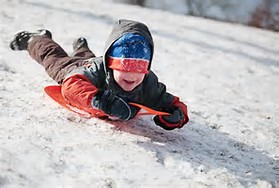 If we get a good snow storm in November, we will be watching for the sledding to begin out back.  The Senior Center will open for families to warm up and have some hot chocolate, coffee or tea for a $1.00.  We may have snacks also. If you would like to join in and help serve, please look for the volunteer sign-up and we will call you.  Time frame to be determined.
Corporate Sponsors
Founding Sponsor — The City of Harvard
Diamond  Sponsor –Mercy Harvard Hospital
Platinum
*First Presbyterian Church of Harvard
* Harvard Ranch for Seniors
Gold
*Grant Resource$, LLC
*First National Bank
*Harvard Chevrolet-Buick-GMC
Silver
*The State Bank Group
*Saunders & McFarlin Funeral Home
Community Giving Leaders –
Full Circle Foundation
Covenant Transtions
KA Fund – Bank of America
Board of Directors
Penny Goad, President
Tina Magnetta, Vice President
Nancy Berkholtz, Secretary
Mike Clingingsmith
Kathy Schack
Senior Advisory Council
Bob Reed
Barb Rowe – Chair
Barb Cheek – Recording Secretary
Peggy York
Kathleen Robson
Dorothy Berry
Barb Youhn
Harvard Community Senior Center
6817 Harvard Hills Road, Harvard, IL 60033
Phone: 815.943.2740
Website:
www.harvardseniorcenter.org
E-mail:
Sharon.Smith@harvardseniorcenter.org    Sharon Smith, Grant Manager
Glenda.stewart@harvardseniorcenter.org  Glenda Steward, Site Manager
Amanda.aleman@harvardseniorcenter.org   Amanda Aleman, Program Assistant