PEARLS was developed and implemented by the University of Washington to treat depression in community based seniors. Any senior experiencing symptoms of depression can be screened for this clinical program. Click here for more information and how to join.
Illinois Senior Farmers Market Nutrition Program Coupons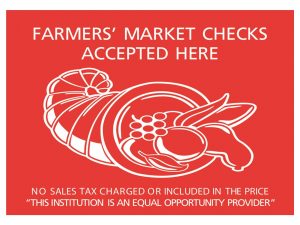 Get some help with your fresh food and help your local Farmer's Markets. Dates the coupons are valid: July 10 thru October 31 2018. Coupons are only valid for the year they are issued. Educational materials provided to participants are in Spanish and English. Coupons will be available at the Harvard Community Senior Center during open hours beginning July 10.
Though not an official program right now… We want to keep up the habit until we can finalize information with Mercyhealth. Come on down to The Center Mondays and/or Thursdays. We will walk and have a chat about the morning's headlines.

The Senior Health Insurance Program continues with appointments every Monday.
You can schedule for 3:00, 4:00 or 5:00 pm. Click Here for more information and how to make an appointment.