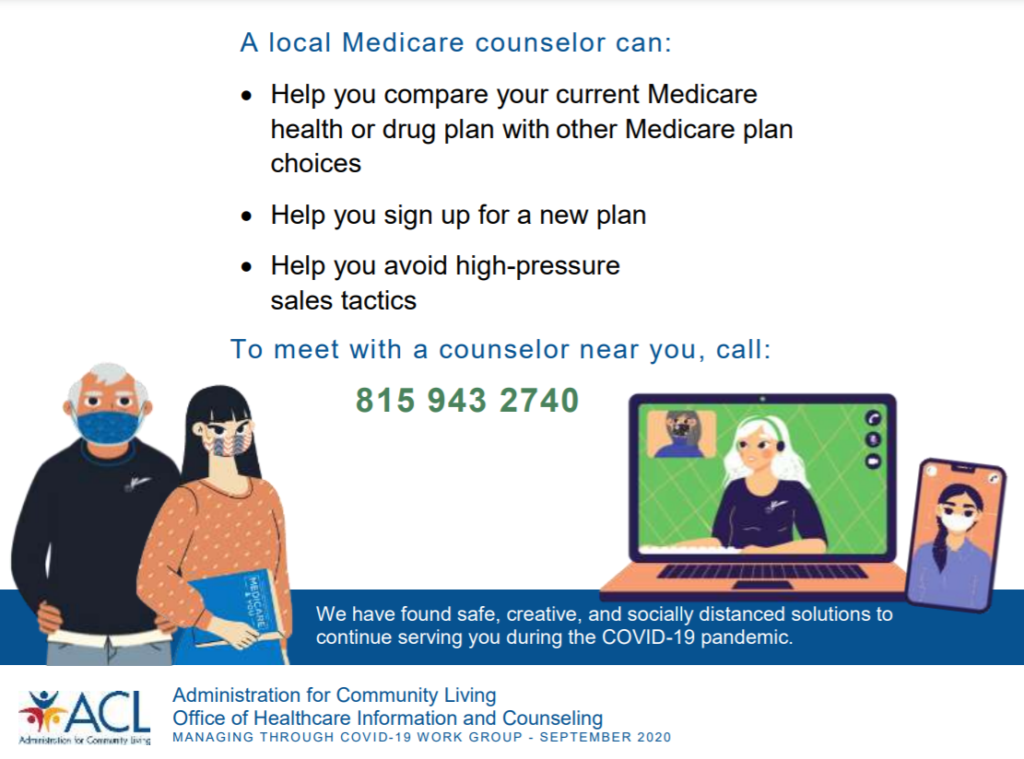 The Senior Health Insurance Program continues with appointments every Monday.
Click Here for more information.
You can schedule for 3:00, 4:00 or 5:00 pm.  Please bring your Medicare card, any other Medicare supplement (GAP) insurance card, recent notices from your insurance or Medicare, and a list and doses of medication if you would like to discuss your Part D coverage.  
Call the Senior Center at 815-943-2740 to schedule your appointment with our Counselors, Sharon or Zena. They can meet you in-person in McHenry County, over the phone, virtually over zoom, or in-home if needed.